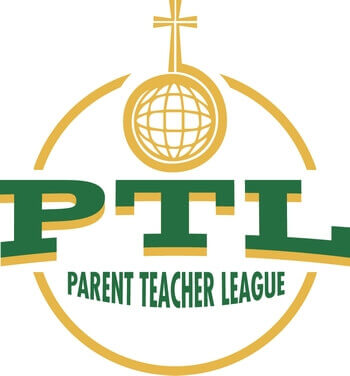 When you hear "PTL" … what comes to mind?
Praise the Lord for my many blessings, including the terrific faculty and staff at Abiding Savior Lutheran School?
Or, how about PTL – Parent Teacher League – a great organization that includes every Abiding Savior Lutheran School family and teacher!
The two primary activities of the PTL are:
Hosting fellowship opportunities for school families and staff, like the Fall & Spring Fellowship Nights and staff appreciation luncheons.
Raising fund for materials and activities that directly impact our children. The PTL raises thousands of dollars annually through the Fall Product Sales (wrapping paper, gift items) and the Spring Jog-a-thon. Those funds support on-going programs like Art Masters supplies, defray costs of major field trips (Washington D.C., Irvine Ranch, science camps), and help finance significant school improvements.
Would you like to be more involved in PTL? There are many ways to help:
Continue your support through fellowship and fundraising events
Join the PTL steering committee – a group of parents who plan and implement PTL programs
Join a specific committee or help out on an occasional basis
Want to help? Please contact Delcie Hynes for more information.
Calendar
January 24, 2022

|

12:00 am

-

11:59 pm

National Lutheran Schools Week

January 28, 2022

|

3:15 pm

-

4:30 pm

January 28, 2022

|

3:15 pm

-

4:30 pm

January 31, 2022

|

3:15 pm

-

4:30 pm

January 31, 2022

|

3:15 pm

-

4:30 pm

February 1, 2022

|

3:30 pm

-

4:30 pm

7-8 Girls BB HOME v. Christ Brea

February 1, 2022

|

4:30 pm

-

5:30 pm

7-8 Boys BB HOME v. St. John's Orange "B"

February 2, 2022

|

3:15 pm

-

4:15 pm

February 2, 2022

|

3:15 pm

-

4:15 pm

February 3, 2022

|

3:30 pm

-

4:30 pm

7-8 Boys BB HOME v. Christ Costa Mesa

February 7, 2022

|

3:15 pm

-

4:30 pm

February 7, 2022

|

3:30 pm

-

4:30 pm

7-8 girls BB game AT St. Paul's Lutheran-Orange

Description:

leave ASLS at 2:30 pm; return to ASLS at 5:15 pm

February 8, 2022

|

3:30 pm

-

4:30 pm

7-8 Girls BB HOME v. Christ Costa Mesa

February 8, 2022

|

4:30 pm

-

5:30 pm

7-8 Boys BB AT St. Paul's Orange "B"

Description:

Leace ASLS at 3 pm; return to ASLS at 5:30 pm

February 10, 2022

|

3:30 pm

-

4:30 pm

7-8 Boys BB HOME v. St. Paul's Orange "C"

February 10, 2022

|

3:30 pm

-

4:30 pm

7-8 Girls BB AT ST. Paul's Orange "B"

Description:

Leave ASLS at 2:30 pm-return to ASLS at 5:15 pm