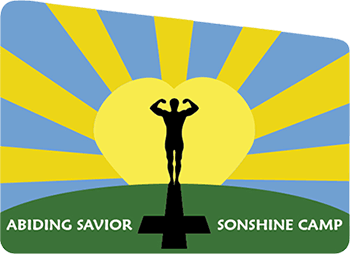 Sonshine Day Camp 2021
At Abiding Savior Sonshine Camp we know that through faith we can accomplish anything. Through exciting and creative STEAM enrichment activities; all campers will explore science, technology, mathematics, arts, athletics, self-esteem, values, and more in a Christ-Centered atmosphere!
Sonshine Day Camp will be offered for 9 weeks beginning June 9th and ending August 6th, 2021. There will be no camp Monday, July 5th. Our camp is open to all children entering 1st – 6th grade in the fall.
Due to Covid-19, we are limiting our registration to church members, school families, and children that enrolled in our day school for the fall of 2021.
You can count on our summer program to be a high quality, excellent program, with fully trained staff ready to care for your children. The registration packets for Sonshine Day Camp are available on our website. Download and fill out the forms using Adobe Acrobat, not it your web browser. Once completed, you can save the PDF, print, sign, scan and submit by email to Ms. Deana Hicks, Director of ESC at: dhicks@abidingsavior.com or contact the school office for a registration packet to be emailed or mailed.
We pray you will take advantage of our wonderful program this summer. If you have any questions, please feel free to call us at (949) 837-4289.
In His Service,
Ms. Deana Hicks, Director
School Age Care
If you are interested in Preschool Summer Camp click here.
2021 Sonshine Camp Forms  
Please note you can type into the forms, print, sign, and either bring the forms to the school office or scan and email to Ms. Hicks.
Calendar
October 21, 2021

|

3:15 pm

-

4:30 pm

October 25, 2021

|

3:15 pm

-

4:30 pm

October 26, 2021

|

3:15 pm

-

4:30 pm

October 28, 2021

|

3:15 pm

-

4:30 pm

November 1, 2021

|

3:15 pm

-

4:30 pm

November 2, 2021

|

3:15 pm

-

4:30 pm